Gerard Doppenberg
Piano Tuning and Restoration in Abbotsford, Langley, Surrey, Chilliwack, Hope, Vancouver, and all points in between.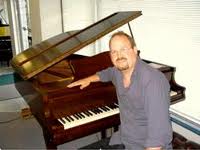 My name is Gerard Doppenberg, and I've been a local piano tuner from Vancouver to Hope for the last 15 years. I take great joy in bringing your piano to its fullest potential, for the least possible amount of money.
Piano Tuning
Most piano tunings range from $100 to $150, with a few exceptions. It is highly recommended that you tune your piano at least once per year, to allow the four seasonal changes to run their course. Institutions like schools and churches should tune their pianos at least once every six months. These are of course only guidelines. Some of my clients call me every few months or so for their pianos to be tuned. Certain environments may cause pianos to change more frequently.
Other Services
I also offer other services such as piano moving, appraisals, restoration, repairs and cabinet touch-ups.
I have had 22 years experience in the Piano retail business, so feel free to consult with me regarding piano purchases. I can offer a very unbiased and fair assessment of any instrument you may be considering. I have worked with very worthy piano retail establishments including Carillon Music located in Surrey and Burnaby, Fraser Piano Center in Langley , Toews Music in Abbotsford and Podzelny Pianos also in Abbotsford.
Please feel free to contact me by email at or to call me anytime at 604-996-7005 with any questions or concerns.