Gerard Doppenberg Piano Tuning
Piano Specialist
Piano Tuning and Restoration in Abbotsford, Aldergrove, Langley, Surrey, White Rock, Mission, Chilliwack, Harrison Hot Springs, Yarrow, Hope, Vancouver, and all points in between.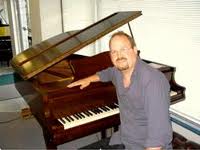 Gerard Doppenberg is a local piano tuner who has been tuning pianos for over 25 years. His extensive tuning repertoire includes tuning pianos in home for beginner to professional artists as well as tuning pianos for music academies, schools, churches, care facilities and for special events and concerts.
"I take great joy in bringing your piano to its fullest potential, for the least possible amount of money."
"I highly recommended that you tune your piano at least once per year, to allow the four seasonal changes to run their course. Institutions like schools and churches should tune their pianos at least once every six months. These are, of course, only guidelines. Some of my clients call me every few months or so for their pianos to be tuned. Certain environments may cause pianos to change more frequently."
Rates: Tuning rates start at $150.00 plus taxes.
Gerard Doppenberg
Piano Tuner
33746 Lincoln Rd
Abbotsford
,
British Columbia
V2S 1R9
604-996-7005
|
Piano Moving
Gerard and his team will move your piano safely. Gerard moves pianos using proper equipment, technique and experience to ensure care and protection for your piano and home or where the piano will reside.
Moving Rates are dependent on the following criteria. Please contact Gerard directly to request a quote for your piano move.
Piano size
Logistics such as steps, stairs and so on
Location or travel distance
Other Services
Appraisals
Repairs
Cabinet touch-ups
Restoration
Contact Gerard directly to discuss your piano needs.
In Search of a Piano?
Gerard has 25 years experience in the Piano retail business, so feel free to consult with him regarding piano purchases.
"I can offer a very unbiased and fair assessment of any instrument you may be considering. I have worked with very worthy piano retail establishments including Carillon Music located in Surrey and Burnaby, Fraser Piano Center in Langley, Toews Music previously in Abbotsford and Podzelny Pianos."
At times, Gerard carries pianos in his shop that he believes to be worthy of a new home. You are welcome to stop by to view these pianos and to talk about what you looking for in a piano that would meet your needs. He may have something for you or have ideas of where to continue to your search.